DEBUNKING MYTHS ABOUT CONSERVATIVES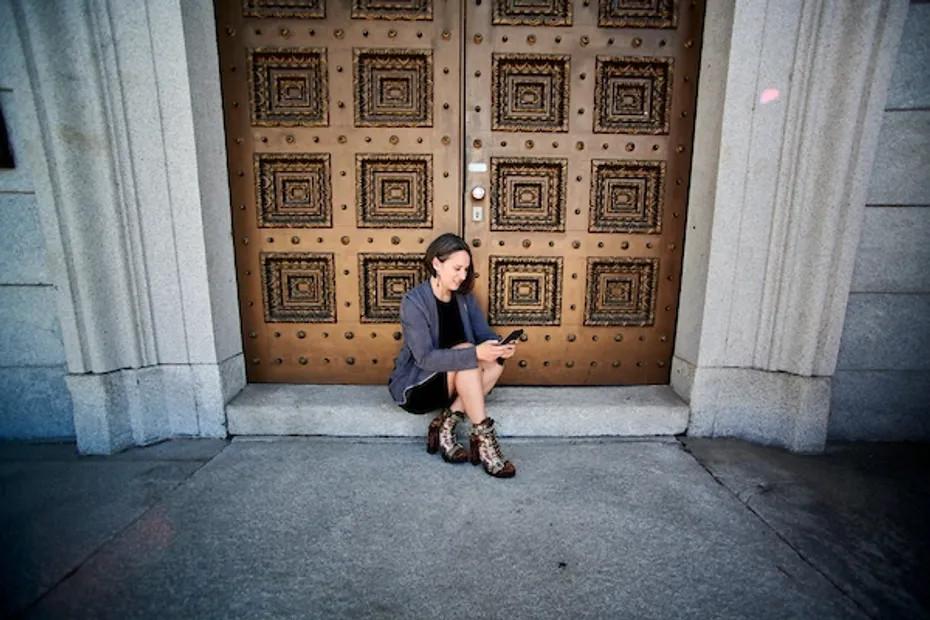 MYTH #1 CONSERVATIVES DON'T CARE ABOUT PEOPLE HAVING ACCESS TO HEALTH CARE

I have a chronic health condition that had me so far in debt because of medical bills, that I had to file for bankruptcy in 2018. This happened because I lost
my affordable individual health insurance plan with the passage of the Affordable Care Act. I made too much money to receive a subsidy, but not enough to afford the premiums as well as the $8,000.00 deductible. When government controls an industry, competition is removed from the marketplace and costs invariably rise. More competition is better for the consumer. The goal is better health outcomes
which means cleaning up the bureaucratic mess, so doctors can be doctors. There are too many corporations who have influence over how the government chooses to care
for our sick and vulnerable. We need to remove big business and corporate money from politics, so they can't manipulate our laws and elected officials.
MYTH #2 WE DON'T BELIEVE IN CLIMATE CHANGE AND DON'T CARE ABOUT THE ENVIRONMENT

Every hunter, fisherman or sportsman has a vested interest in ensuring the life and health of our forests, waterways and wildlife. My sister studied and teaches environmental science, I don't have a choice BUT to care. We reduced, reused and
recycled before it was mandatory in Vermont. We grew up growing our own food, and our parents taught us to be good stewards of the Earth. I am not against climate initiatives – I am against subsidies which become a wealth transfer from the
lower and middle classes, to the wealthy. People who can aff ord to install and maintain solar panels are generally higher income earners. We all want
to do what's right, but it shouldn't be at the expense of our most vulnerable. With a robust economy, free of high taxes, businesses will want to relocate here. Their potential employees won't be scared off by the high cost of living, and we can pay for projects that truly reduce our impact on the environment, rather than shifting
the production and pollution to foreign countries
MYTH #3 WE DON'T CARE ABOUT DRUG ADDICTION OR MENTAL ILLNESS
On March 20 of this year I celebrated 11 years sober. I have walked miles in the shoes of people struggling with drugs, alcohol, depression and thoughts of suicide. I now help other women recover in the same way I was taught how – knee to knee, loving them until they can love themselves. I was taught the courage to take responsibility for what I did, and the integrity to make amends. It was how I earned my dignity back. This is why I am a huge fan of restorative justice – that is victim focused. Many of the people who end up on the street have been victims in
some way. For me it was being assaulted in my mid-twenties. We want to be merciful to the people suff ering from an illness, but not at the expense of justice for the victim. Otherwise we just create a whole community of traumatized people.
MYTH #4 CONSERVATIVES DON'T CARE ABOUT RACISM & EQUALITY
Fifteen years ago, during my active addiction I committed a crime. All these years later I am still discriminated against in employment and housing. This is why I stress the importance of supporting small businesses and entrepreneurship. I was better able to live my life when I no longer had to ask permission to have a job.  My husband and I agree that one of the best ways to deal with discrimination is to create your own opportunities. It's why we volunteer our time working with at risk youth, helping them discover their passions and work toward their goals. Benjamin started his film production company because "I didn't see people who looked like me in the movies I like to watch". For years, the only gigs his agent called him for were "Drug Dealer #1" or "Thug #2". Instead of waiting for there to be a dark-skinned black man to stunt double for, he writes, acts and shoots his own movies.